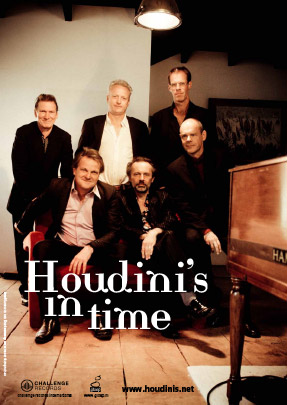 Houdini's In Time
On March 23rd, BIMhuis will be all about the legendary Dutch sextet The Houdini's.

On that date, Challenge Records will release a CD collection by The Houdini's, covering 25 years of history: 12 own albums and 7 albums produced in cooperation with artists like Frank Boeijen, Trijntje Oosterhuis & Sinfonietta Amsterdam, Gino Vannelli, the Jazz Orchesra Of The Concertgebouw, Jacob ter Velthuis and Kim Hoorweg.

The Houdini's play lots of new repertoire combined with pieces from their 25 years history, which has always been the ambition of The Houdini's, who never sound like a broken record. No matter whether they are considered icons or not, their music is still bursting at the seams with energy. So not 'grey, bald and slowed-down', but 'grey, bald and fully into it'.
Edison Jazzism Audience Award 2012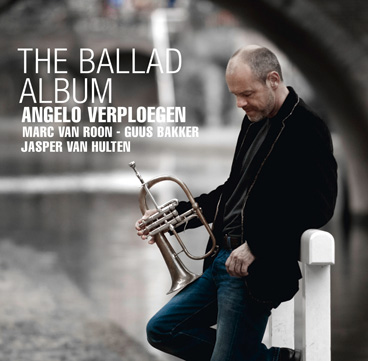 On June 18 Angelo Verploegen was nominated for the 'Edison Jazzism Audience Award 2012' for the 'Ballad Album'.

The album with musicians Angelo Verploegen (tr), Guus Bakker (b), Marc van Roon (p) and Jasper van Hulten (dr) was released in 2011 on Challenge Records.

Please give Angelo your support by voting for the 'Ballad Album' on: www.edisons.nl/jazz/stemmen before august 1st.

On November 2012, the winners will be announced during the Edison award ceremony in the Frits Philips Muziekgebouw in Eindhoven.

Angelo: "The true beauty of experiencing beauty is sharing that experience. A long cherished dream came true when producer Hein van de Geyn invited me to record this album. It was such a joy getting together with Hein, going over my favorite songs, trying to pick the right ones for this recording date, discussing the usual traps of unnecessary double-time playing and other ways of showing off, finding consensus on sound and musical approach, sharing life experiences. We agreed that the point of departure for interpreting the songs on this album should be staying as close as possible to the original melody at all time, and that the overall feel should be one of introspection, openness and communication. "
Japanese release of Why don't you do right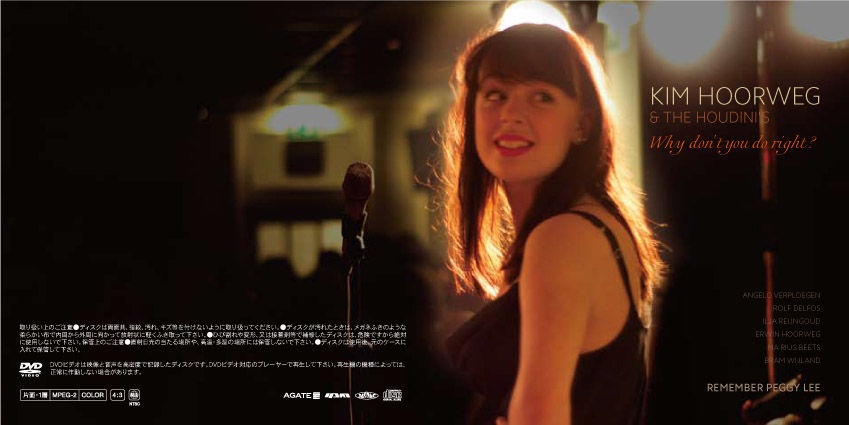 "Why Don't You Do Right?", the 3rd album of jazz-singer Kim Hoorweg, recorded with The Houdini's, will be released in Japan on March 8, 2012. The Japanese label Inpartmaint got a hold of the CD which was released in Europe last September and contacted Kim for this Japanese adventure.

The upcoming release in Japan is a dream coming through for the (only) 19 years old singer. With this adventure, she follows in the footsteps of other Dutch jazz musicians like Wouter Hamel and Hans Dulfer, both very much loved in the Land of the Rising Sun.

The Japanese edition of "Why Don't You Do Right?" will, just like the original release, consist of 12 songs of the repertoire of the legendary singer Peggy Lee, recorded by Kim with The Houdini's. Inpartmaint's release of "Why Don't You Do Right?", features an additional bonus-DVD with music videos of "Shady Lady Bird" and "Where or When".