Where or When single released
Once again we have a new and very classy videoclip for you by Kim Hoorweg! The video is recorded in Paris, shot by Jiri Buller. Watch the clip below!
Like the song? Download it here



Out now: Kim Hoorweg & The Houdini's
Finally! The new album of Kim Hoorweg is released today! Why Don't You Do Right is from now on available on CD and off course on iTunes.
Earlier this week the video was already released. The first single of Why Don't You Do Right is Shady Lady Bird, and has now an official music video. The video is recorded on the S.S. Rotterdam, an old boat in the port of Rotterdam. The boat really fits the jazzy atmosphere of the song.
A lot is going to happen now. Yesterday Kim was already guest in the radio show from Giel Beelen on 3FM. In the september/october-issue of Jazzism is a big interview with Kim. And in October there will be an interview in the Dutch magazine Opzij.

Kim & the Houdini's on KUNSTSTOF TV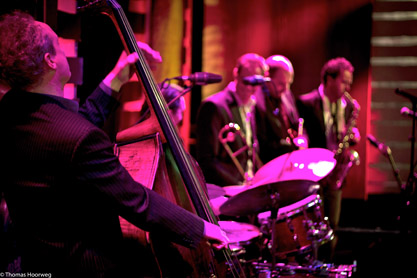 KUNSTSTOF TV, Sunday, January 30th (6:05 PM), Nederland 3 (national television network).


On Sunday, January 30th, the Houdini's will be broadcast live by NTR television during the 'Kunststof TV' program. 'Kunststof TV' is a live talk show about art and culture with guests, reports and music.
Host: Joost Karhof